We are Data4Life
One vision, one team and a single clear mission to make a difference together. Get to know us!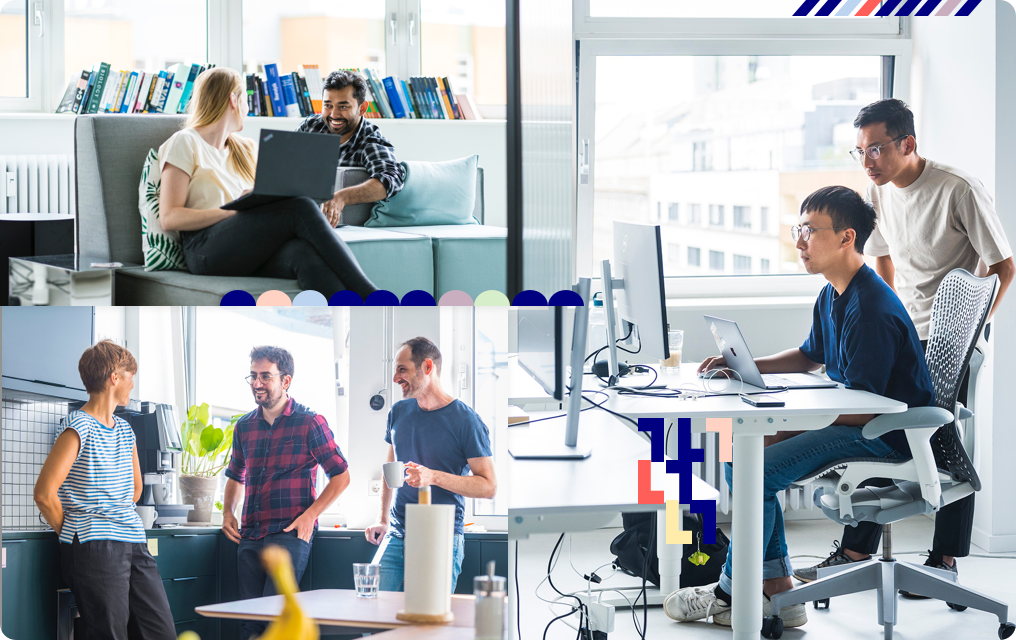 The Data4Life team
International experts working together towards one vision.
Data4Life, where people of all professions are working together to achieve one goal: to advance digital health research.
Business Development & Strategy
Strategists and Business Development Managers set entrepreneurial goals and further develop our business field. 
Communications
Strategists and creatives are responsible for spreading the word about what we do.
Product development & Engineering
Front-end as well as back-end developers, UX specialists, and product managers shape our digital products.
Finance, People & Organization
HR Managers discover talent and ensure the best possible working atmosphere. Our finance department keeps an eye on the monetary side.