We are Data4Life
One vision, one team and a single clear mission to make a difference together. Get to know us!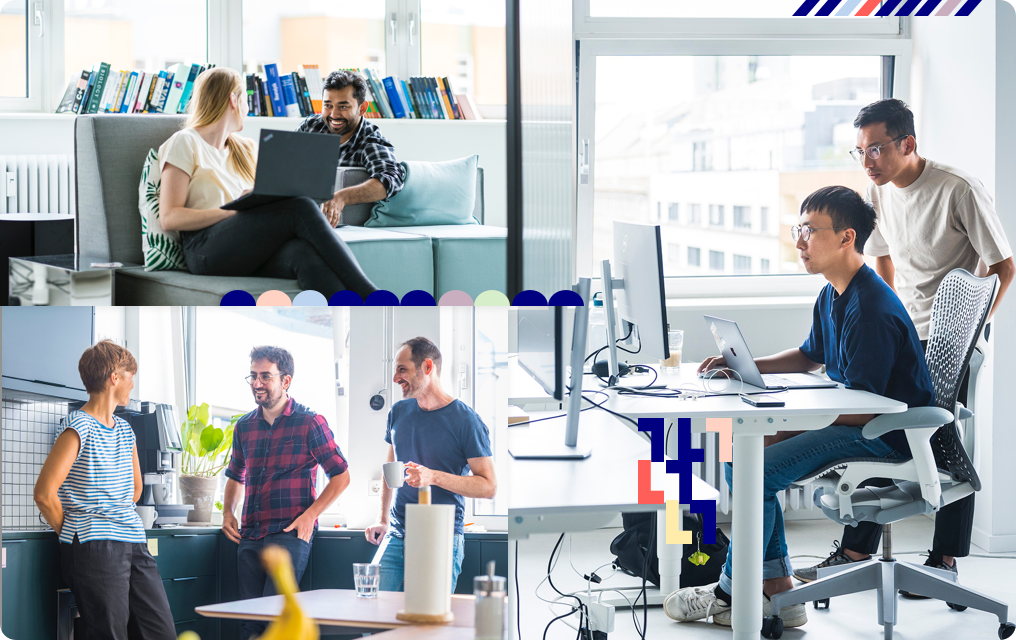 The Data4Life team
Over 100 experts working together towards one vision.
Data4Life, where people of all professions are working together to achieve one goal: to advance digital health research.
Business Development & Strategy
Strategists and Business Development Managers set entrepreneurial goals and further develop our business field. 
Business Intelligence & Analytics
Analysts and Data Engineers provide key insights into our products to support continuous, data-driven improvement.
Compliance, Data Protection & Legal
Legal and privacy professionals ensure sensitive health data stays secure and private.
Finance, People & Organization
HR Managers discover talent and ensure the best possible working atmosphere. Our finance department keeps an eye on the monetary side.
IT-Operations

IT specialists build and operate the IT infrastructure for our employees, partners, and products.
Marketing & Communications
Strategists and creatives are responsible for spreading the word about what we do.
Medical & Research

Doctors and scientists conduct studies and provide us with medical expertise.
Product development & Engineering
Front-end as well as back-end developers, UX specialists, and product managers shape our digital products.
User Research & Customer Success
User Research and the Customer Success team survey users, answer questions, and incorporate feedback into our organization.
Working at Data4Life
Find out what it means to be part of our team.